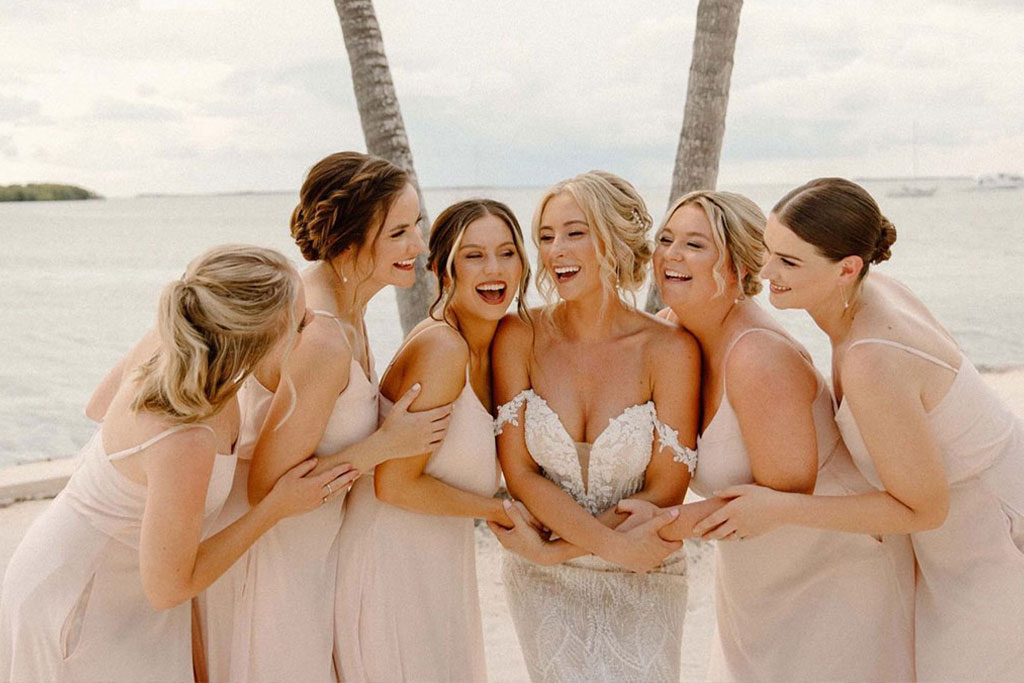 Beauty & The Beach
Contact Beauty & The Beach today:
About Beauty & The Beach
Aim for perfection on your wedding day with Beauty & The Beach Artistry. Our Florida Keys wedding hair and makeup artists dedicate themselves to making your bridal beauty dreams a reality. The captivating Florida Keys provide a picturesque setting for your beauty transformation, illuminating your big day.
CREATE YOUR DREAM WEDDING LOOK WITH BEAUTY & THE BEACH
At Beauty & The Beach, we believe that your wedding day should reflect your true beauty. Our professional hairstylists and makeup artists bring a wealth of experience and a passion for creating breathtaking bridal looks. We stand by you every step of the way, providing not just stunning hair and makeup, but also peace of mind on your wedding day.
Our customer service shines as bright as our brides. We offer a personalized touch to each client, focusing on your unique beauty needs and desires. Every bride is unique, and we celebrate that individuality. Our commitment to a tailored approach is the cornerstone of our renowned reputation.
Your Wedding, Your Beauty
Our team of skilled artists are more than just professionals; they are beauty enthusiasts committed to enhancing your natural beauty. From the first makeup brush stroke to the final touch of hairspray, we collaborate with you to create a custom look that echoes your personal style and bridal vision. Whether you desire a natural glow or a dramatic transformation, we cater to your unique beauty needs.
Experience the magic we bring to every beauty session by exploring our portfolio. Let our professionals transform your wedding day into a cascade of picture-perfect moments. Trust Beauty & The Beach to turn your bridal beauty dreams into reality.
Makeup Services
Airbrush Makeup, Brow Makeup, Contour Makeup, Eye Makeup, Fake Lashes, Natural Makeup, On-Site Makeup, Tattoo Coverage
Hair Services
Blowouts, Hair Coloring, Hair Extensions, Hair Trial, Haircuts, On-Site Hair, Textured Styling, Updos/Styling, Keratin Treatment