Searching for Key West wedding packages?
Discover the Untapped Gem Beyond Key West! – Key Largo Lighthouse WEddings
If you've been searching for all-inclusive Key West wedding packages, why not consider the pristine beaches, lush greenery, and luxurious seclusion of Key Largo Lighthouse?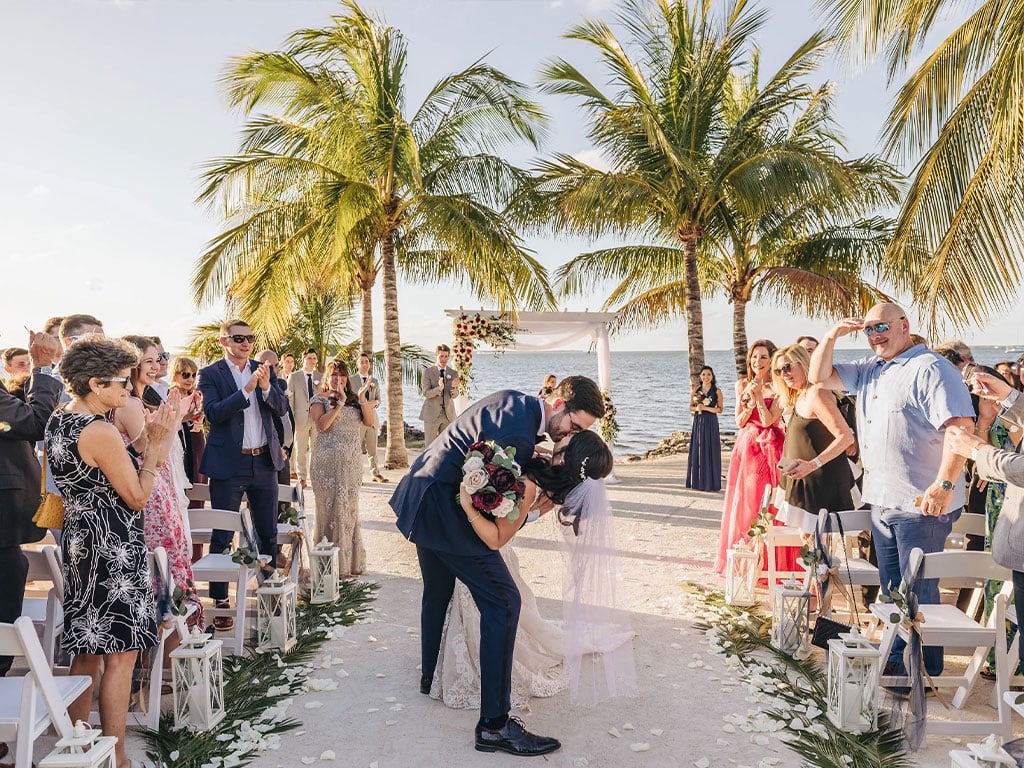 Top Wedding Packages:
Your Best Key West Alternative
Based on 😃 Ranking Method
Key West wedding
Looking for the tropical allure of a Key West wedding?
While many dream of a Key West beach wedding, the hidden allure of Key Largo Lighthouse stands out among Florida wedding venues and remains one of the best-kept secrets of tropical wedding destinations.
Let us show you why our all inclusive wedding packages rival, if not surpass, those of Key West.
Key West wedding packages
Wedding Packages That Rival the Best of Key West
Key West has long been synonymous with tropical wedding destinations.
But Key Largo Lighthouse is redefining the concept of a dream island wedding. With all-inclusive packages that rival the offerings of historical wedding venues in Key West, couples can experience a blend of luxury, nature, and exclusivity.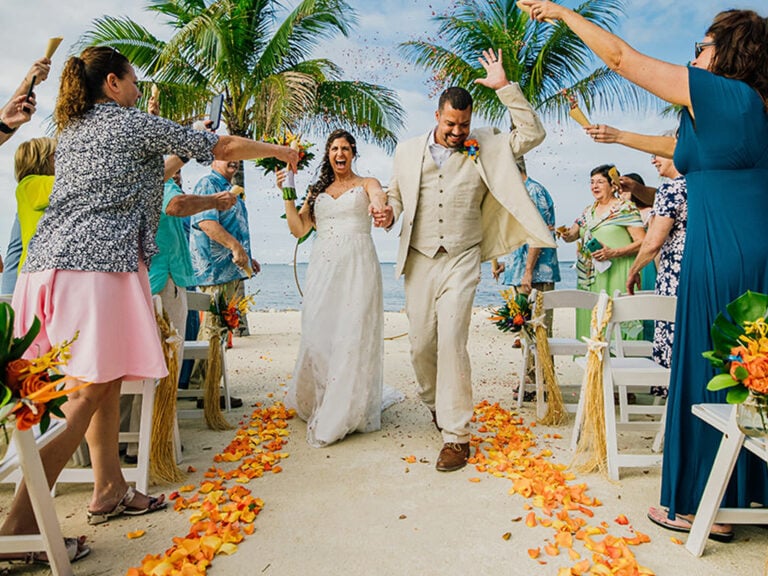 Full Micro Wedding Package:
Perfect for those seeking intimacy in a tropical paradise.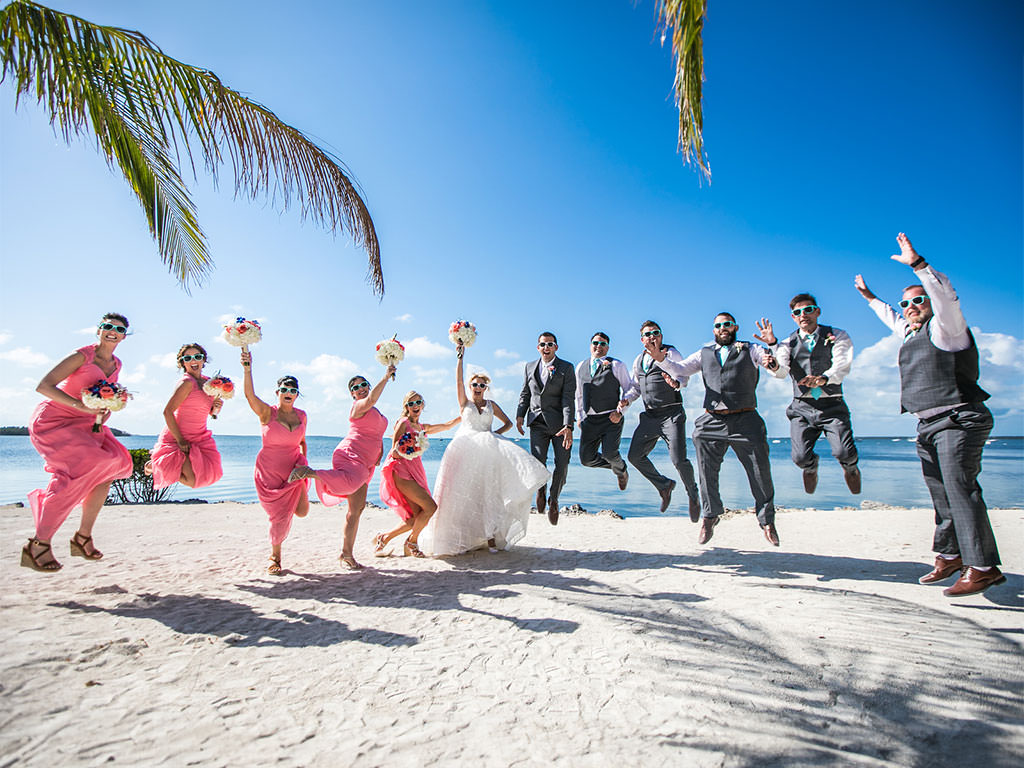 Endless Love Wedding Package:
An unforgettable celebration set against the serene backdrop of the ocean.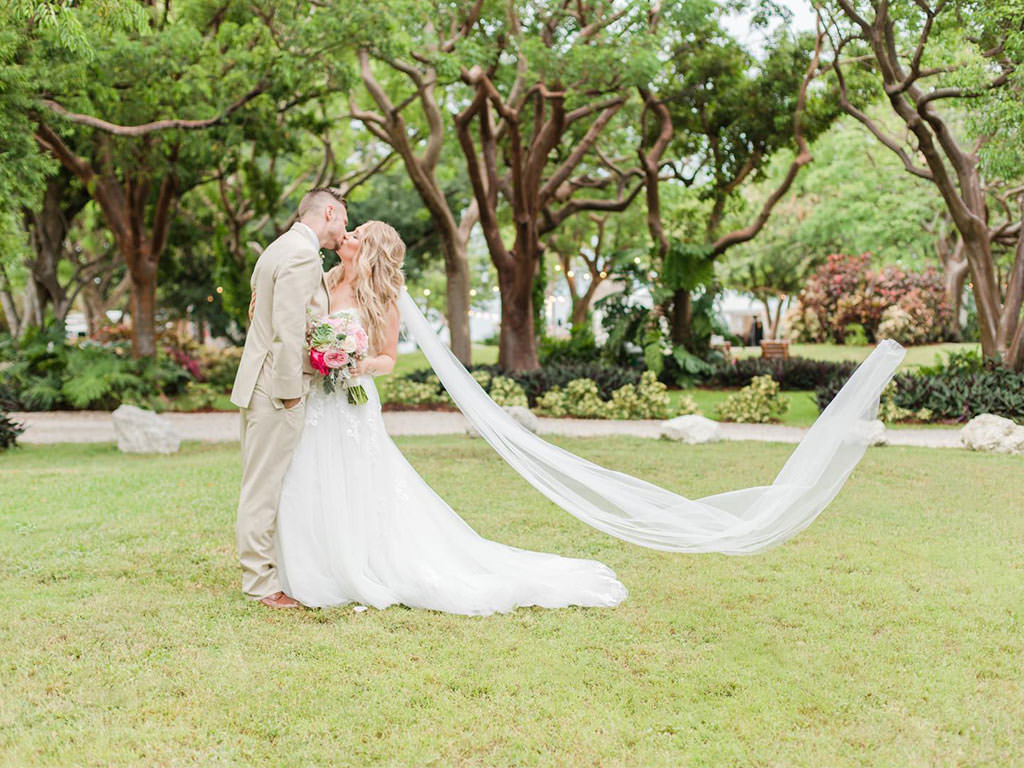 Grand Gala Wedding Package:
Extravagance meets nature, for those grand beachfront ceremonies.
Key West DEstination Wedding
Key Largo Lighthouse vs. Key West: Experience the Difference
Venue Privacy: Exclusive vs. Commonplace
Key Largo Lighthouse: Emphasis on exclusivity. With our unique and private wedding venues, your celebration is the star of the day, not just another event.
Key West: Its popularity can lead to venues hosting multiple events in quick succession, making it harder to achieve that unique, personalized feel.
Location: Secluded vs. Touristy
Key Largo Lighthouse: Situated at the gateway to the Keys, Key Largo Lighthouse promises easy access while retaining the charm of a secluded island retreat. Approximate travel time from MIA Airport: 1 hour.
Key West: As a top tourist hotspot, it's bustling with visitors. While this means an abundance of amenities, the intimacy of weddings can sometimes be overshadowed. Approximate travel time from MIA Airport: 3 hours 30 minutes.
Value: Extended Luxury vs. Short-lived weddings
Key Largo Lighthouse: Experience 4-day/3-night wedding packages that offer unparalleled value for money. Unlike fleeting hours at renowned spots, we provide an extended celebration, ensuring every moment is cherished.
Key West: While its reputation often commands premium prices, especially during peak seasons, most offerings are limited to a few hours at resorts or hotels, missing out on the destination wedding celebration experience.
Experience the Difference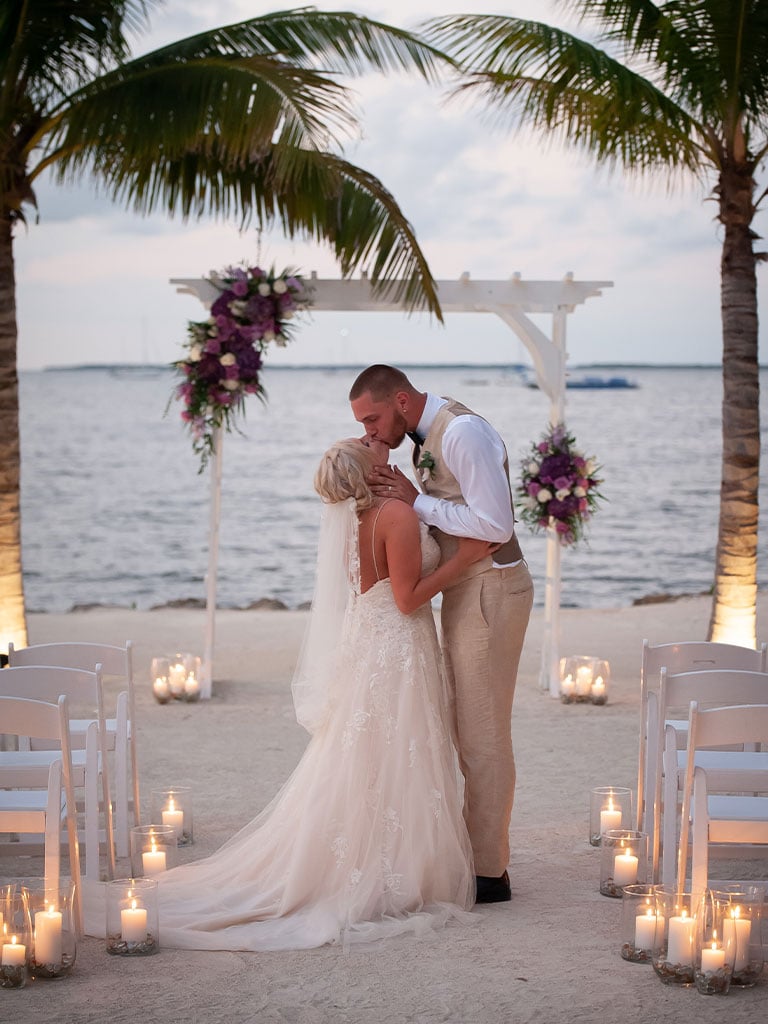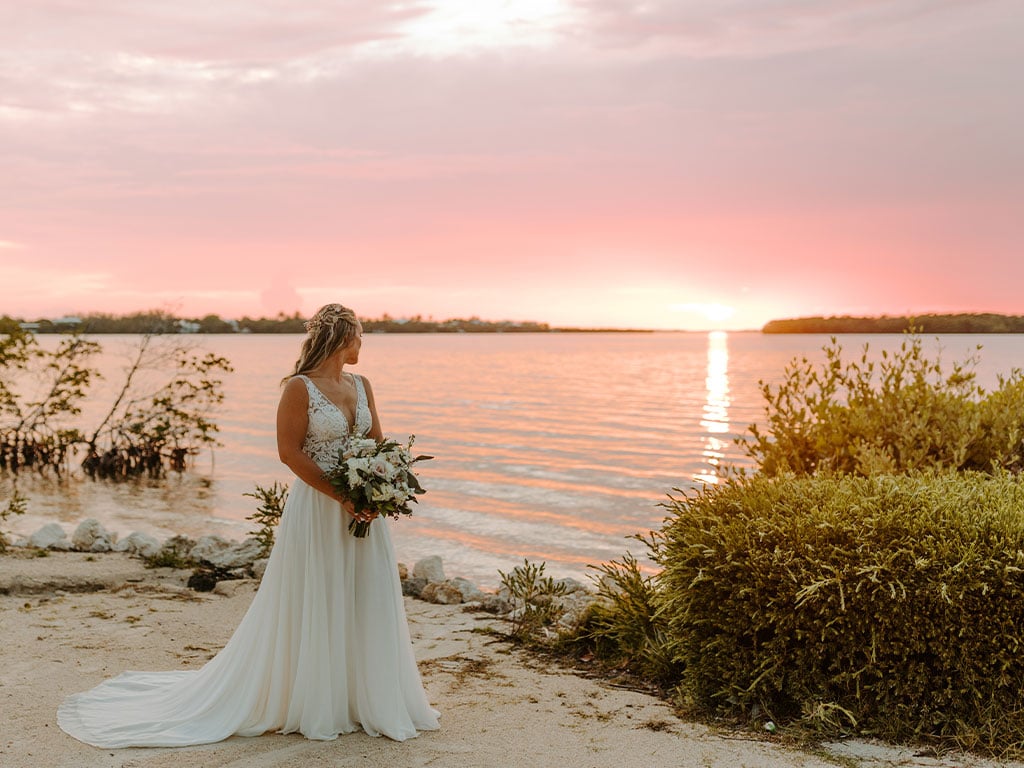 Getting married in Key West
Meet Couples Who Chose Key Largo Lighthouse Over Key West
Best Key West wedding alternative
what sets Key Largo Lighthouse Weddings apart?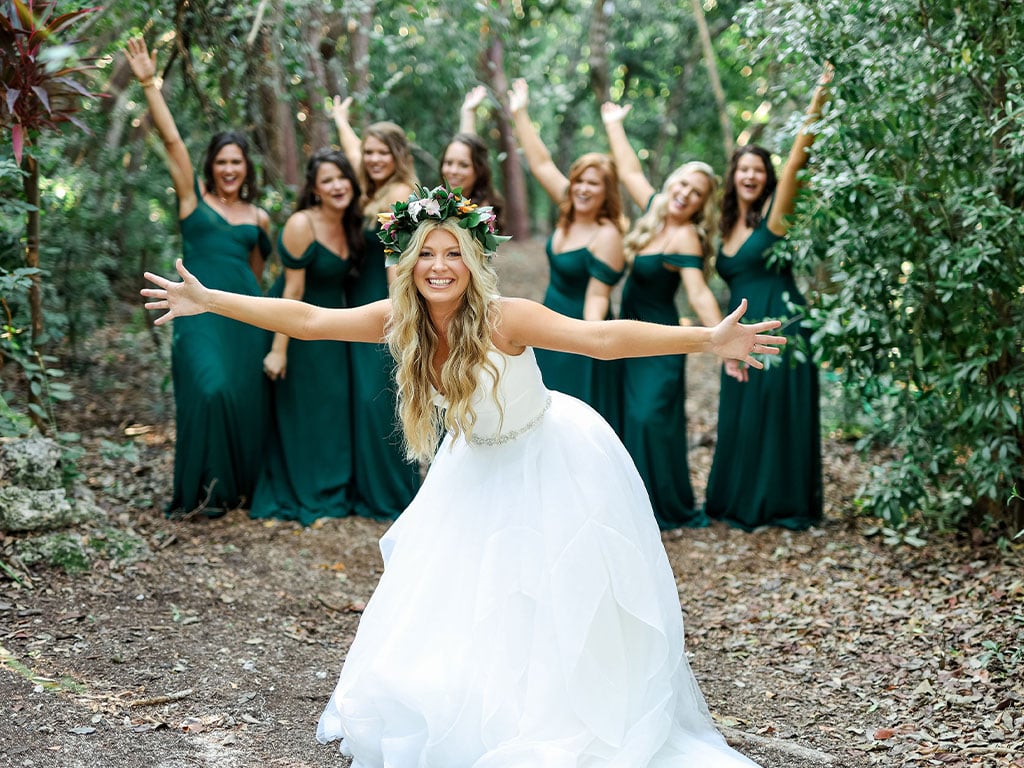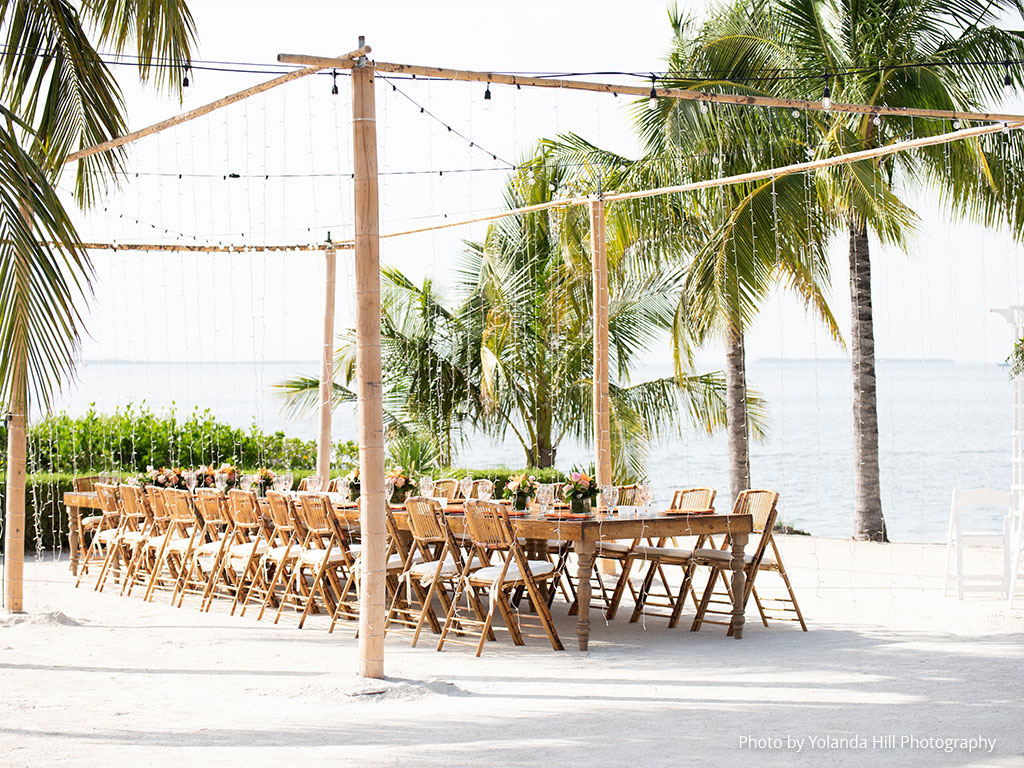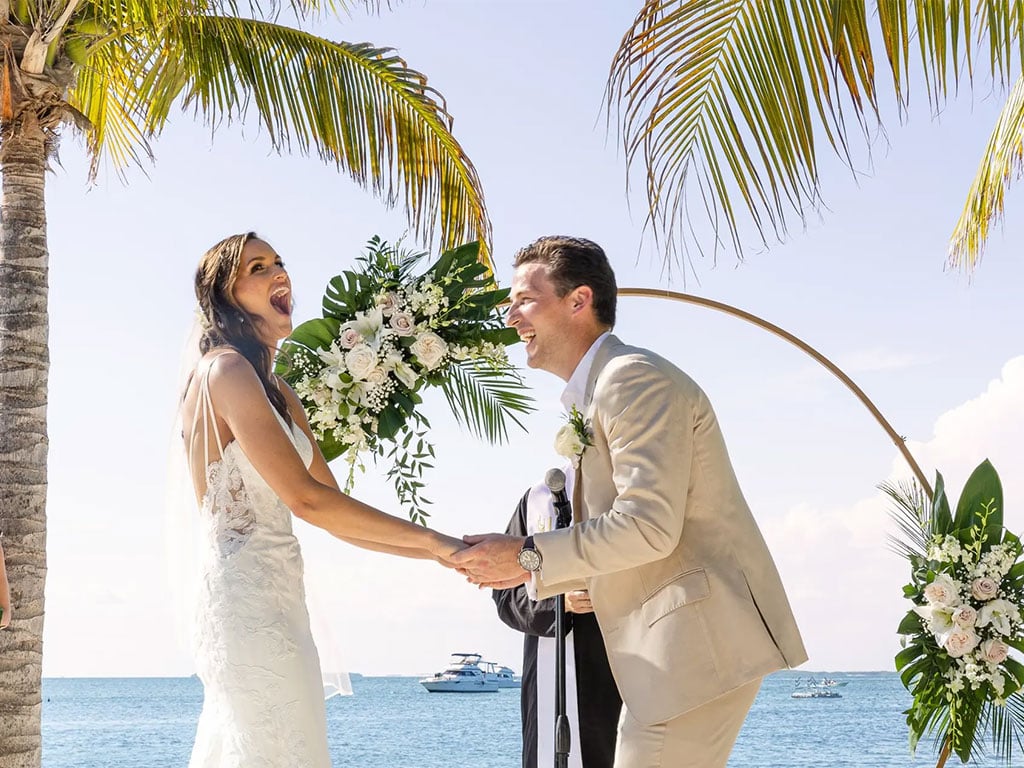 Dream big, we've got you covered
Partners in your destination wedding journey
Dive into the thrill of planning your Florida destination wedding with the Key Largo Lighthouse wedding experts team by your side.
We're not only here to transform your wedding dreams into a joy-filled reality, but we also handle every intricate detail while you revel in the excitement. Get to know us!
FAQs – Key West weddings
Puzzling over more questions?
Give us a call (305) 432-3135, our expert team is here to assist you today!

Don't have time today? No worries, schedule your call with a destination wedding advisor.