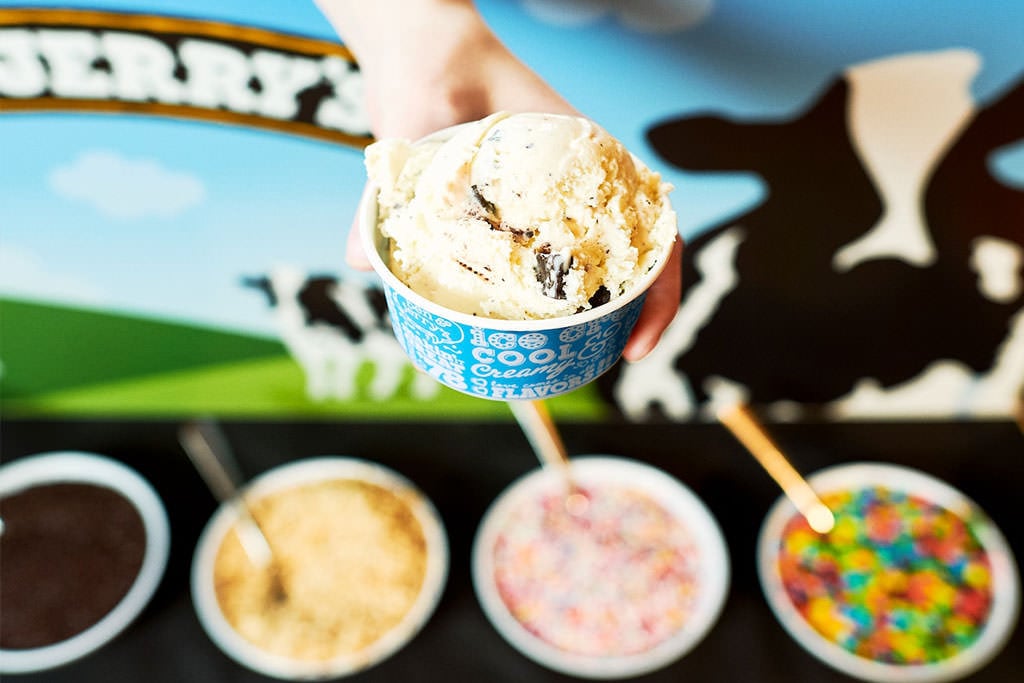 Ben & Jerry's Ice Cream Catering
Contact Ben & Jerry's Ice Cream Catering today:
About Ben & Jerry's Ice Cream Catering
For an exceptional twist on Florida Keys wedding cakes & desserts, opt for Ben & Jerry's Ice Cream Catering. We convert your wedding venue into a personal Scoop Shop, delivering euphoric ice cream, frozen yogurt, and sorbet flavors directly to your guests. Our premium ice cream selection, set against a beautiful Florida wedding venue, promises a truly unique celebration.
Serving up ice cream magic with ben & jerry's catering
We don't just serve up ice cream; we bring the whole scoop shop experience to your wedding event. From ice cream cones, cups, sundaes, smoothies, to ice cream bars and cakes, we've got you covered. Want to surprise your groom with a special cake or set up an ice cream station, cart, or sundae bar? The sky's the limit with us!
We aim to enhance your celebration with a sweet touch, reflecting the joyous mood of your special day. With a variety of flavors and arrangements to choose from, our ice cream offerings are as unique as your love story.
Our mission goes beyond offering a memorable ice cream experience. We strive to provide peace of mind, assisting you at each step of your ice cream catering journey. We take care of the set-up, the clean-up, and, of course, all the scooping-up of as much as everyone can eat!
Certified kosher ice cream for your wedding
We're proud to mention that all our ice cream products are Certified Kosher. We are committed to serving everyone and understand that dietary needs are an essential aspect of any event. Upon request, we can provide our certificates.
Relish the magic that Ben & Jerry's Ice Cream brings to your event. Let us be part of your special day, turning it into an ice cream extravaganza that your guests will talk about for years to come!
Desserts
Ice Cream, Ice Cream Cakes, Ice Cream Bar, Frozen Yogurt
Dietary Options
Kosher