Florida Keys Wedding Photographers
In-House Photographers
Entrust your memories to skilled Florida Keys wedding photographers who excel in capturing the essence of your love story against the stunning backdrop of our Florida wedding venues.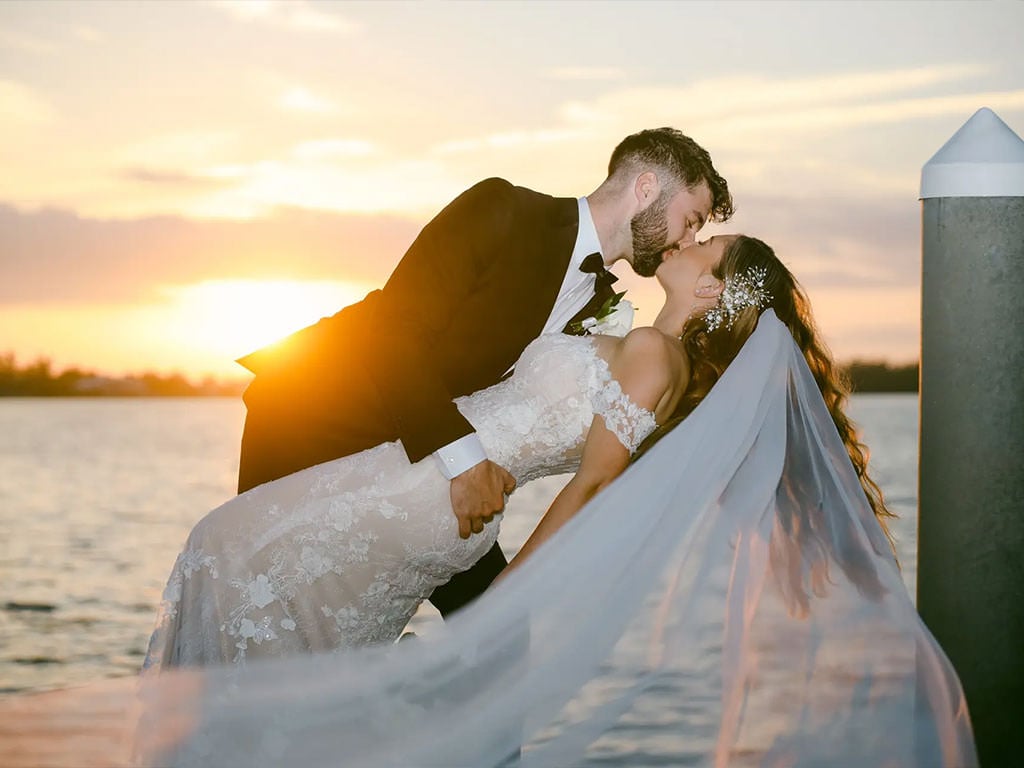 Florida Keys Photography
Meet our accomplished photographers and choose the perfect fit for your big day
Relax, knowing your precious moments will be frozen in time by our seasoned photographers, experts at encapsulating the excitement and emotion of your Florida destination wedding.
Now, it's time to meet our in-house wedding photographers, each with their unique style and approach.
Wedding photographers in Florida Keys
A Florida Keys wedding photographer has opportunities and challenges. Photographing at a beach wedding is quite the opposite of taking wedding photos in a ballroom. Photographers shooting in a ballroom are offered few unique photo opportunities, but the photographer is afforded stable lighting that can be made near perfect with artificial light equipment. At the beach photographers are faced with constantly changing light intensity because of time of day and cloud cover. Further, beach wedding photos are greatly affected by the actual color of the sunlight which dramatically changes by time of day throughout the long hours of a wedding from blue to red. But on the plus side, wedding venues like Coral Beach, Hidden Beach and West Beach offers thousands of unique photo opportunities which a gifted photographer can take full advantage of.
Every Key Largo Lighthouse wedding photographer is an artist
There are literally millions of wedding photos taken each year. Why are so very few memorable? What makes a great photo? How does it happen? Is it luck or chance? "One in a Thousand Photos" are regular occurrences for "One in a Thousand Wedding Photographers". Real photo art is assisted at our destination weddings in the Florida Keys because of the interesting landscape, but it takes a photographer with years of experience and a true wedding photo genius to create an image that draws you in and tells a story.