Florida Keys Wedding Officiants
Wedding Officiants
These Florida Keys wedding officiants excel in personalizing your vows and rituals, bringing an intimate touch to your love story at our stunning wedding venues in Florida.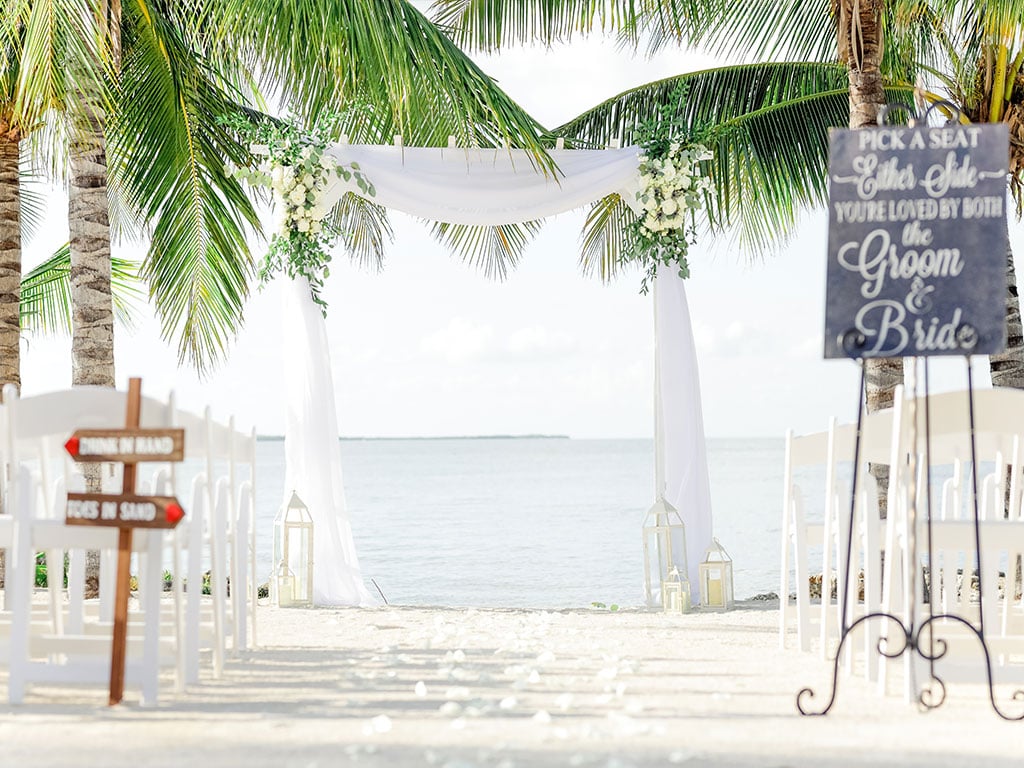 Wedding Officiants in Florida Keys
MEET OUR DEDICATED WEDDING OFFICIANTS AND CHOOSE THE PERFECT GUIDE FOR YOUR VOWS
Relax, confident that your unforgettable ceremony will be expertly orchestrated by our seasoned officiants, specialists in shaping the perfect narrative for your Florida Keys wedding.
Now, let's introduce you to our handpicked team of wedding officiants, each offering a unique touch and a personalized approach to your sacred union.
Navigating the Search for the Perfect Officiant
Choosing the right wedding officiant is key. They help narrate your love story and make your ceremony memorable. With Key Largo Lighthouse, it's an easy and straightforward process. Although the search for the right officiant might not seem as glamorous as choosing the dress or the venue, their role is paramount – there is, after all, no wedding without an officiant.
Handpicked Wedding Officiants in Florida Keys
All our officiants are seasoned professionals, ready to conduct a ceremony that resonates with your story. Familiar with the stunning Florida Keys, they effortlessly tie the beauty of our wedding venues to your celebration. Our officiants understand the flow of a Key Largo Lighthouse wedding. They blend your ceremony seamlessly into the fabric of your special day, making every moment count.
Whether your ceremony is religious or secular, our officiants are flexible. They respect your traditions, adapt to your style, and honor your personal preferences. Choosing a wedding officiant is effortless with Key Largo Lighthouse. Let us connect you with an expert who'll make your ceremony unforgettable.