Florida Keys Wedding Cakes
Wedding Cakes & Desserts
Delight in the artistry of our premier Florida Keys wedding cakes designers. They excel at crafting exquisite cakes that perfectly match the captivating ambiance of our stunning Florida wedding venues.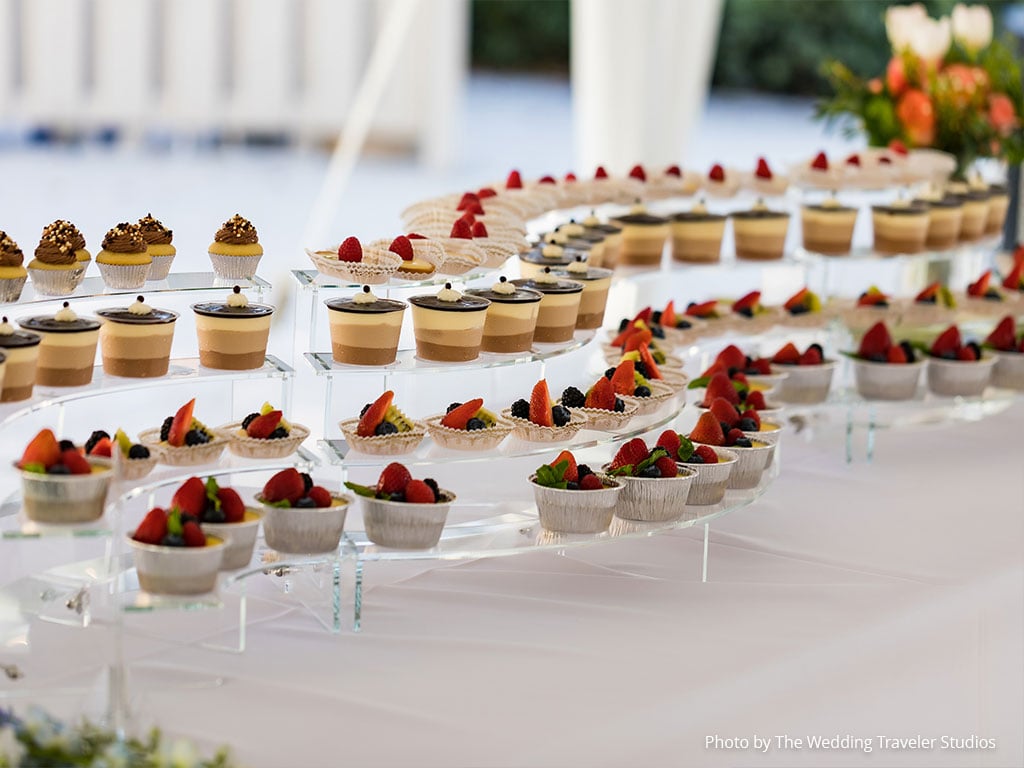 FL Keys Wedding Cakes & Desserts
Discover our handpicked wedding cake designers and pastry experts
Rest assured, our talented pastry chefs and cake artists will add a sweet note to your wedding with their stunning designs.
Let's introduce you to our selected wedding cake designers. Each one brings their unique style and custom approach to your wedding day dessert.
Choosing the ideal Florida Keys wedding cake
Selecting the perfect wedding cake can be a daunting task, given the myriad of styles and personal tastes. That's where our exceptional pastry chefs in the Florida Keys come in, creating the dream cake that not only looks stunning but also tastes incredible on your special day. They ensure your cake remains a centerpiece, from the cake-cutting ceremony to the last delicious bite.
Designing your dream wedding cake
When it comes to designing your cake, we recommend working closely with our talented pastry chefs. Provide them with a few images that inspire you, and they can craft something uniquely yours. Be open to their expert suggestions as they have the knack for creating cakes that perfectly match your wedding theme.
In the realm of cake design, there are several things to consider. Your personal style, wedding theme, and color palette are key. Falling in love with a cake design that doesn't match your wedding aesthetics is common. But remember, our pastry chefs are capable of creating a design that aligns with your overall wedding vision while incorporating your favorite elements.
Cake trends may come and go, but the impression your wedding cake leaves is everlasting. Choosing a talented pastry chef to create a cake that delights you and your guests is a decision you'll cherish. We recommend consulting with our pastry chefs at the earliest. They can provide essential guidance on taste pairings, appropriate sizing, and methods to keep your cake fresh for your grand occasion.