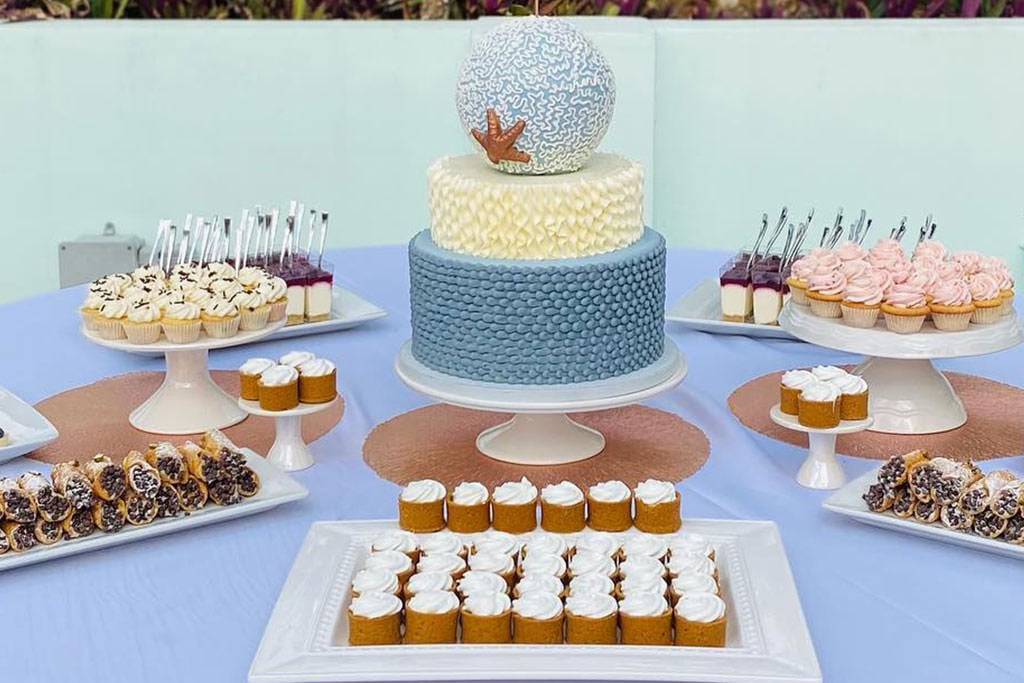 Maggie's Bakery
Contact Maggie's Bakery today:
About Maggie's Bakery
Maggie Ames, the mastermind behind Maggie's Bakery, brings the finest homemade artistry to Florida Keys wedding cakes. Every creation, from cakes and cake pops to tarts and beyond, is lovingly crafted in Key Largo. Using quality ingredients, free from preservatives and chemicals, each treat is baked from scratch. Maggie's treats don't just cater to your taste buds, they weave themselves into your cherished wedding memories, making them as sweet as the day itself.
Savor the taste of art with maggie's bakery
Maggie, born in Argentina, nurtured her love for food from childhood. She refined her skills at the L'ecole Institute and various restaurants. Her journey led her to the US, where she worked under Chef Michelle Bernstein at Carysfort Restaurant, Ocean Reef Club. Further honing her craft at Wequassett Resort in Cape Cod, she eventually returned to Ocean Reef as Pastry Sous Chef.
Maggie's approach to pastries focuses on authenticity and quality. Everything she creates is from scratch, without any preservatives. Her expertise lends a unique, mouthwatering taste to all her creations. Every dessert Maggie crafts becomes a tasteful memory for your wedding. Her deep-rooted passion for baking is evident in every bite, making your celebration even more special.
Rooted in tradition, baked with passion
Today, Maggie takes great pleasure in bringing her pastry expertise to the service of our brides in Key Largo. She maintains her commitment to quality and taste, crafting each piece of sweet delight with meticulous care and attention. If you're seeking a beautiful and delicious addition to your wedding celebrations in Florida Keys, Maggie's Bakery is sure to leave a lasting impression.
Desserts
Cookies, Cupcakes, Groom's Cake, Cakes, Dessert Buffet
Dietary Options
Gluten Free, Lactose Free