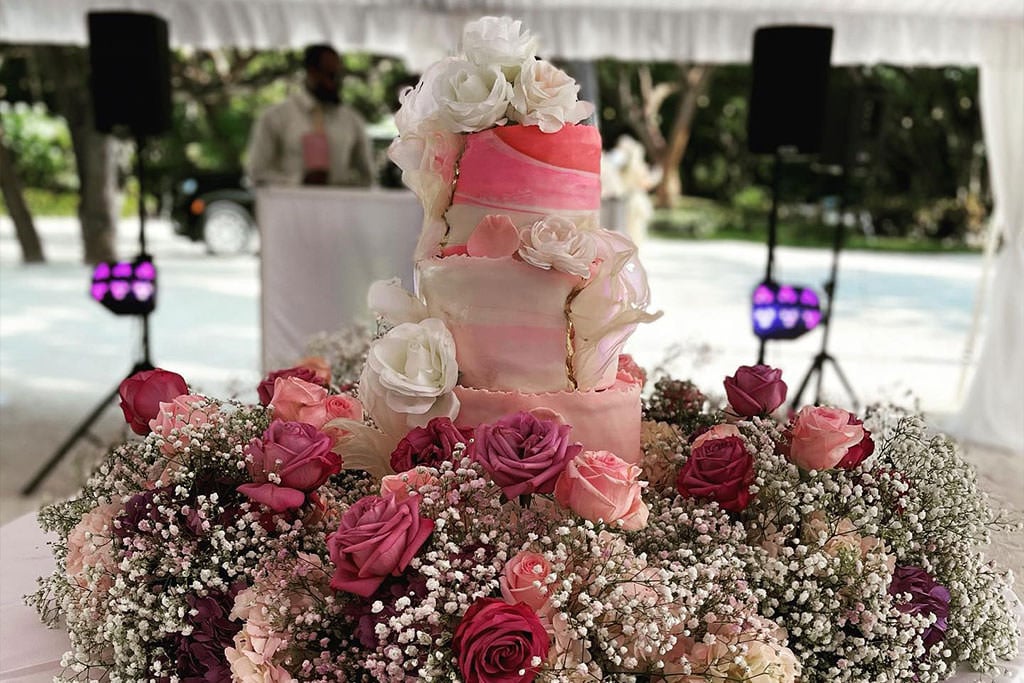 Sam's Designer Cakes
Contact Sam's Designer Cakes today:
About Sam's Designer Cakes
Step into the world of Sam's Designer Cakes, where artistry blends with the fine craft of cake making. Samantha, a seasoned cake designer for over a decade, excels in creating distinctive Florida Keys wedding cakes. Along with wedding cakes, she masterfully crafts cupcakes and other sweet treats, making them perfect for birthdays and special events.
More than just cake designing
Samantha's philosophy prioritizes her customers' needs. She aims to capture not only the design and baking of a cake, but also the essence of the celebration it graces. From the initial design consultation to the final product, Samantha tailors every detail to your liking. This commitment to personalized service and quality resonates in her high rate of customer retention and referrals.
Choosing Sam's Designer Cakes goes beyond just getting a cake—it's about signing up for an unforgettable experience. Samantha, with her wealth of experience and passion, is ready to meet and exceed your expectations. She values the opportunity to earn your trust and pledges to deliver unmatched service in the cake design industry.
On the other hand, if you're envisioning a perfect cake for your Florida Keys wedding or any special event, rest assured that Samantha can make that dream come true. She works closely with clients, taking into consideration their unique tastes and preferences. Furthermore, she ensures every creation reflects the mood and theme of your event. So, embark on a sweet journey with Sam's Designer Cakes, where every dessert tells a story and every bite is a delicious memory.
The commitment of Sam's Designer Cakes to your event
Over the years, Samantha has built a successful business largely based on repeat customers and referrals. This bears testament to the quality of service and the level of satisfaction that Sam's Designer Cakes offers. Contact Samantha today, and let her add that sweet, personalized touch to your special event.
Desserts
Cookies, Fruit, Cupcakes, Groom's Cake, Cakes
Dietary Options
Gluten Free, Lactose Free