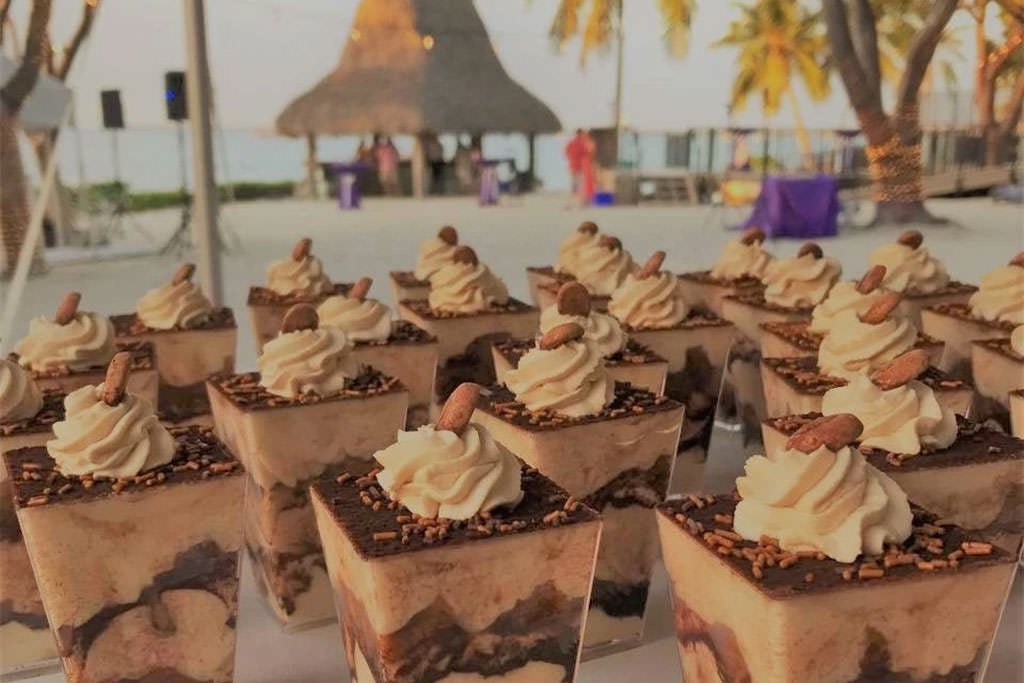 The Pastry Mermaid
Contact The Pastry Mermaid today:
About The Pastry Mermaid
Renowned Le Cordon Bleu Chef de Patisserie Gina Johnson, better known as The Pastry Mermaid, creates unforgettable Florida Keys wedding cakes and desserts that will dazzle your guests and be the talk of your special day. Not only are these delicacies visually stunning, they taste divine. Just like Marcel Proust's character was transported by the taste of a light, airy madeleine dipped in tea, Gina's masterful creations will evoke cherished memories on your wedding day.
Taste and memory: The science of flavors
Scientists have studied the connection between taste and memory, and it's more than just an imaginative theory. The physical link between our taste buds and the brain's memory center is undeniable. When you savor our desserts, we aim for more than just pleasing your palate. We strive to invoke a sensory experience that resonates in your memory.
The Pastry Mermaid: Bringing art to the table
Pastry creation is an art, and Chef Gina Johnson is an artist. Drawing on her Le Cordon Bleu training, she beautifully sculpts pastries and cakes that are not just desserts. They are edible masterpieces. You're not only tasting a dessert; you're experiencing a work of art.
Your wedding day is a beautiful memory in the making. We understand the significance of every element of this special day, especially the wedding cake. Let us help you create an unforgettable impression for you and your guests with our mouth-watering and visually stunning desserts.
Desserts
Cookies, Fruit, Cupcakes, Groom's Cake, Cakes
Dietary Options
Gluten Free, Organic, Lactose Free, Nut Free, Vegan, Sugar Free