Florida Keys Wedding Catering
Wedding Caterers
Savor expertly crafted wedding catering options, designed to enhance your Florida destination wedding with delectable delights prepared by top chefs.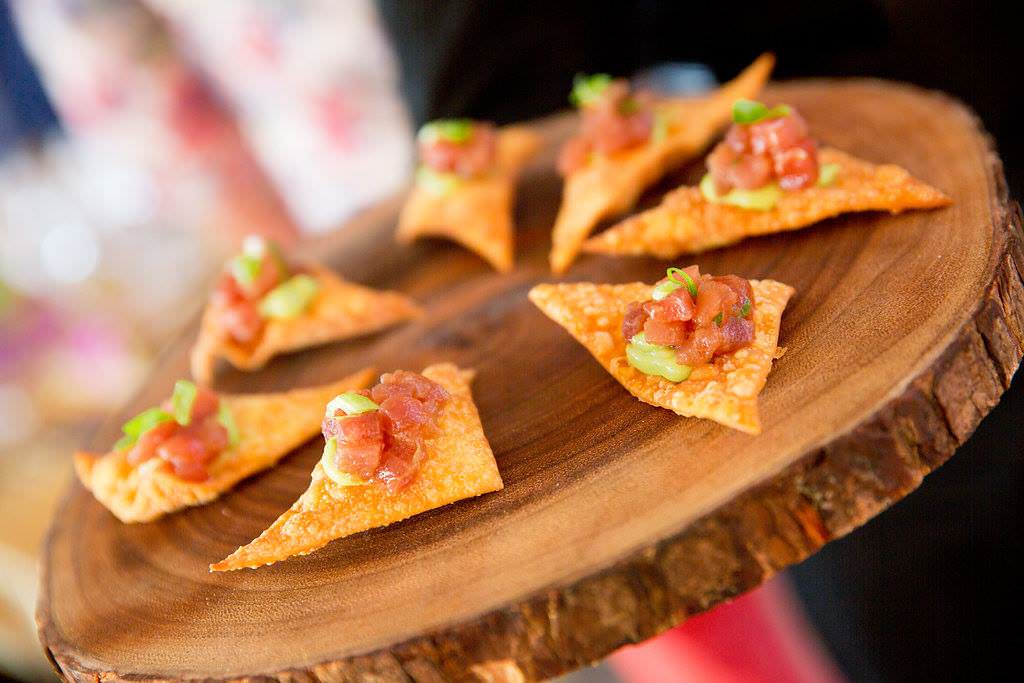 On-Site Florida Keys Catering
Meet our esteemed chefs and choose the perfect match for your wedding
Enjoy an stress-free wedding planning experience knowing that your menu and bar options are in the hands of seasoned professionals who delight in exceeding expectations. On-site preparations ensure your meals are served warm and fresh, mirroring the vibrant energy of your beachfront celebration.
Now, meet our distinguished Florida Keys caterers, each offering a unique culinary flair and customizing options. Explore their offerings and choose the one that tickles your taste buds the most.
Best Florida Keys wedding catering
Drawing on our years of experience in hosting extraordinary beach weddings, we've curated an elite group of Florida Keys caterers for your destination wedding.
Each of our culinary partners has been selected with the utmost care, based on their expertise, proven track record, and shared passion for creating unforgettable experiences. These are not just caterers – they are gastronomic maestros, masters at seamlessly blending dining and celebration, and adept at turning your wedding feast into an event that resonates with personal touch, warmth, and joy. Craft your dream wedding with us, as we bring the best of Florida wedding venues and services to your table.