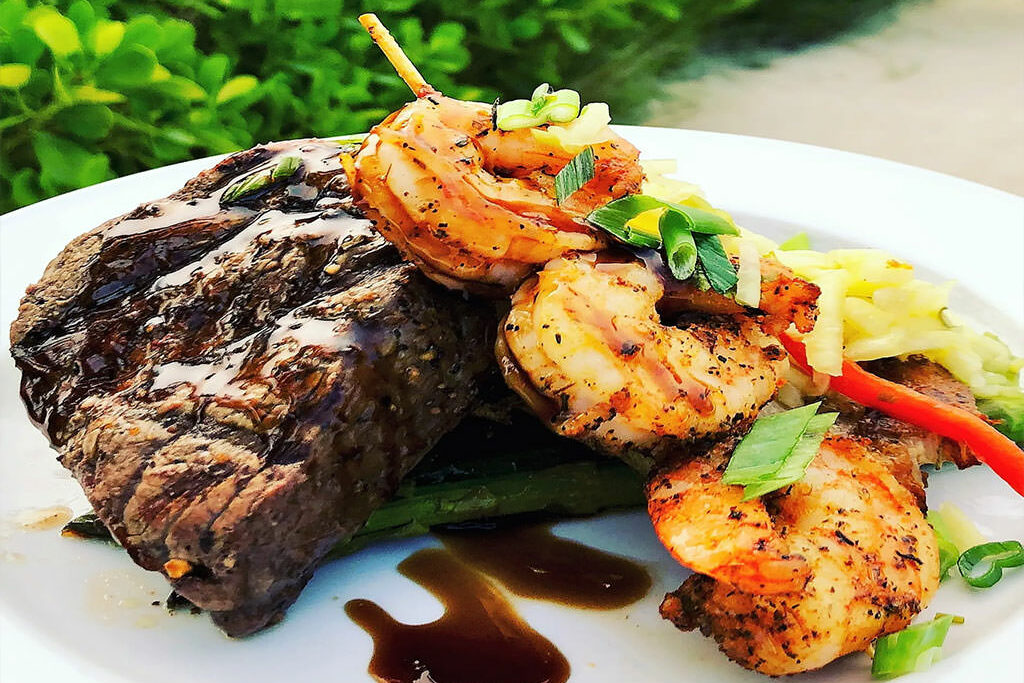 Key Largo Conch House
Contact Key Largo Conch House today:
About Key Largo Conch House
While the stunning views at Key Largo Lighthouse wedding venues provide a feast for the eyes, it's Key Largo Conch House that caters to your tastebuds. As one of our most sought-after caterers, they have garnered a reputation for their exceptional service, variety of serving styles, and, of course, delectable dishes.
Their menus, crafted with meticulous attention to detail, are inspired by the very individuals who chose to have their weddings with us.
Each catering menu is a testament to the countless Florida destination weddings they have successfully catered to over the years. They understand that each wedding is unique, each couple has a different vision, and each menu should reflect that.
Bringing Culinary Dreams to Life with Key Largo Conch House
From locally sourced seafood to indulgent desserts, every dish they serve aims to amplify the joy and love that fill the air on your wedding day.
Whether you prefer a seated, food station, or buffet style serving, they works tirelessly to ensure that your wedding feast not only matches but also enhances the enchanting beach setting.
A collaboration with Key Largo Conch House is more than just hiring a caterer; it's entrusting your culinary dreams to a team that values your vision as much as you do. Because to them, every plate they serve is a chapter in your love story, and they are committed to making each chapter as memorable as possible.
Ready to craft a menu that's as unique as your love story? Reach out today and let their culinary magic turn your wedding feast into an unforgettable experience.
Cuisine Styles
American, Caribbean, Latin American, Mexican, Southwestern, Thai, Asian, Italian, Mediterranean, Southern, Spanish
Catering Services
Buffet, Stations, Hors d'oeuvres, Dessert, Plated, Family Style, Server(s), Tastings, Cake, Cocktail Reception